Services are provided from data centers with more than 20 years of history during which time it has grown into a leading data center operator in Central Europe. We are committed first and foremost to information security and trust of information for employees, which is confirmed by its certificates of quality management ISO 9001:2015 and ISO 27001:2014 information security.
Data centers are equipped exclusively by branded technologies – Dell EMC, HPE, Cisco, Microsoft, VMware, Intel, and others.
All technicians hold certificates attesting their abilities and skills. They have years of practice and experience in operating data centers and communicating with customers. Technical support staff deal with customer feedback 24 hours a day, 7 days a week.
---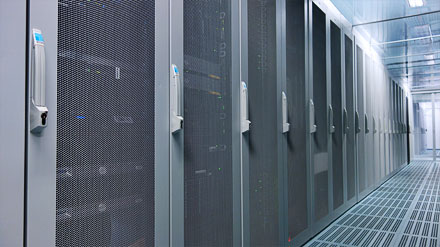 Become a part of MasterDC
Services are operated in MasterDC data centers with first-rate customized equipment and a high level of security. Data center premises are monitored and everything is recorded by security cameras.
---
We have established a long-term cooperation with suppliers of top hardware and software technologies. Our partners include Dell EMC, HPE, Cisco, Microsoft, VMware, Intel and more.