Root access

Administrator rights to the server including SSH access go without saying

Fast set-up

Servers are in stock and immediately at your disposal

KVM platform

Full KVM virtualization enables launching Dockesr container
All prices are exclusive of VAT, unless stated otherwise. You will pay in pounds (GBP). | Billing | FAQ

Prosím čekejte.
Zpracováváme vaši objednávku.
Technology

Professional ecological data centres
The service is operated from modern data centres of MasterDC, a company that has been providing data services for more than 20 years. With the servers using Dell Fresh Air, our datacenters are environmentally friendly and their environmental impact is minimal.

Dell hardware
We run virtual servers exclusively on the branded hardware of the major server manufacturer. With state-of-the-art technology, your virtual server will be even faster than you can imagine.

KVM platform
The KVM platform enables full virtualization. Every virtual server on the KVM platform has its own OS/kernel and it is therefore technically possible to run popular Docker containers. We operate the platform on the open-source Proxmox technology.
How will you pay?
Billing takes place monthly, always on the first day of the month. You pay for the actual month. We prefer payment via bank transfer but payment by credit card through the secured gateway or via PayPal is being supported as well. Activation of services may be subject to a one-time installation fee. Unless stated otherwise, all prices are exclusive of VAT.
Become a part of MasterDC
Services are operated in MasterDC data centers with first-rate customized equipment and a high level of security. Data center premises are monitored and everything is recorded by security cameras.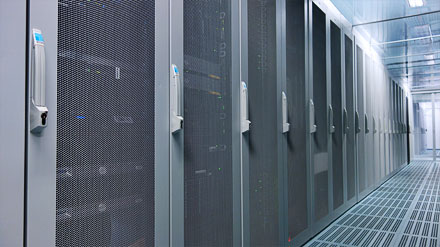 ---
FAQ
Who are the virtual servers intended for?
If you no longer find the capacity of a classic web host sufficient but feel that you wouldn't fully use a dedicated server, a virtual server is one of your options. This is basically a mid-point, you use the server as your own but the virtual hardware is shared by multiple users.
---
What operating systems are supported?
The KVM virtualization platform supports OS Linux (Centos, Debian, Ubuntu).
---
Do I get root access to the server?
Yes, of course, including SSH access. The server will be fully in your administration. You install the software you need, update your applications, or manage back-up. You do not need to contact our support for any of these actions.
Can we advise you
Leave us your number. We'll call you back.
---
I agree to receive commercial communications in electronic form from MasterDC.